xstarlesscity
oh hey i got a kink bingo card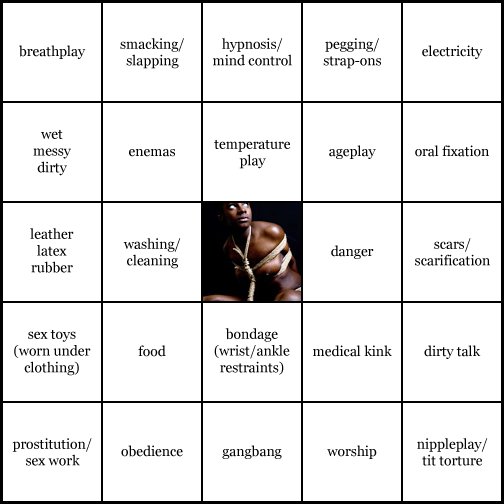 so i'm just about done my worship square, it's the longest thing i've written to date and that'll be posted within the week so i'm not gonna talk too much about it.
for pegging/strap-ons i'm almost done my tranguy!sonny/rob fic and that's gonna be up withing the week, too.
man, i'd love to go for a blackout with this card (not for points, since i won't have internet access for most of it, but i have a year to finish) but then there's stuff like enemas that make me go whaaa?